Don't believe the hype! Yeaaaaah, boyeeeeeeeee! Forgive me. It has been too long since I dissed a Bond film... Bardem was weird and whack in Skyfall as the villain - but the concept was there. Movie was pretty lame though - re-watched it a while ago before this one dropped. Here you go (and shout out to my homegirl, Ellis; she said this looked like whackness, but then again, she hates all things Bond, so who would trust her movie selection on anything?)...
I fell asleep twice in one sitting. TWICE!!! Sure, I was tired, but it's James Bond... I don't fall asleep in action movies (aside from that bananaballs flick that had Channing Tatum and Mila Kunis). I am a bona fide movie-warrior. I have denied young moviegoer's requests for me to move down so they can sit together -
Sorry, suckers... get here earlier. I picked my seat and skipped the concession stand for a reason.
I have braved the crappy 42nd Street and Prospect Park Pavilion theaters -
No, sir. No threat of bed bugs scares my fastidious a$$...
I'm lying!!! I will never hit those theaters again until I am satisfied they don't have a problem. But, I did survive the dark depths of Sky Captain & the World of Tomorrow, Soul Plane, Punisher, Desolation of Smaug, Fifty Shades, and countless other craptastic nightmares without batting an eye. Yet, I am rarely ever tired enough to sleep through a flick I paid for. I am far to stingy with my paper to waste it on movies I don't actually watch. I watched 95% of Spectre, and it was the most boring Bond I have ever seen next to In Her Majesty's Secret Service (Remember that one? Stop lying, you don't. Nobody does. It was a$$.)
VITALS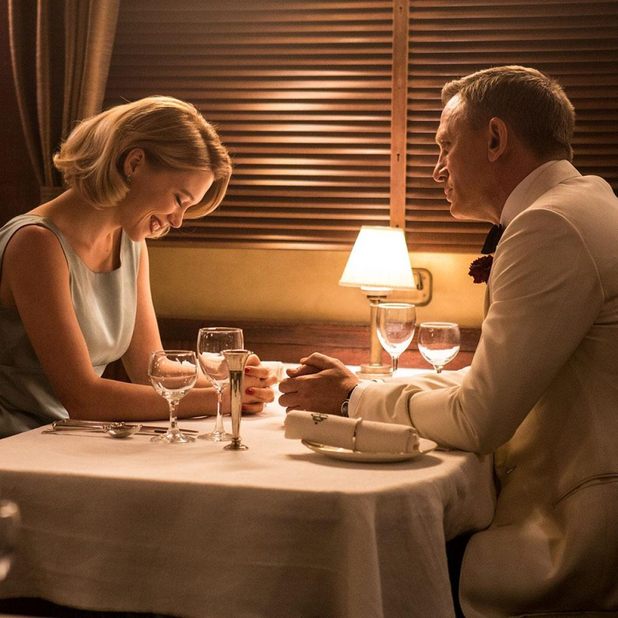 Sam Mendes (American Beauty, Road to Perdition) - Director
John Logan (Sweeney Todd, Gladiator) & Neil Purvis (The World is Not Enough, Johnny English) - Writers
Daniel Craig (Munich, Casino Royale) - Bond, James Bond... kinda
Cristoph Waltz (Django Unchained, Muppets Most Wanted) - Ernst Stavro Blofeld
Ralph Fiennes (Schindler's List, Grand Budapest Hotel) - Q
Lea Seydoux (Blue is the Warmest Color, Fairwell, My Queen) - Madeleine Swann
Monica Bellucci (Shoot'em Up, Melena) - Lucia Sciarra
Naomie Harris (Miami Vice, Mandela: Long Walk to Freedom) - Eve Moneypenny
Ben Whishaw (Layer Cake, Cloud Atlas) - Q
Andrew Scott (TV's The Hour and Sherlock) - C
Dave Bautista (Guardians of the Galaxy, Riddick) - Mr. Hinx
IF YOU MUCH KNOW [SPOILER ALERT... STOP READING NOW IF YOU CAN'T HANDLE SPOILERS]
Bond has girl and disses her for a mission. Almost gets killed, but escapes in a very Bond like way. Gets a full grown woman (Monica Bellucci)
after
claiming responsibility for killing her hubby; but only needs her for information, so it's a smash and run job... again. Then, he finds himself involved with the barely legal daughter of a target who has yet another piece of information for him... all the while he is running into or being hunted by the mysterious cabal of villains known only as as "Spectre" which turns out to be run by Ernst Gustavo Blofeld (Waltz). Blofeld, for all his criminal mind mastery, puts Bond in a painful yet EASILY escapable situation and, shockingly, Bond escapes. Additional chasing ensues (literally and figuratively), before Blofeld and Bond meet again - eventually one must kill the other permanently.
What perplexes me is that Bond is not Bond midway through this movie. He regressed to his Vesper-loving days of when we were first supposed to be learning how Bond became the misogynistic prick that we have all known and loved for decades. Instead, he gets a little whiff of that young "strange" and he changes into a lovestruck ordinary Joe. I don't watch Bond movies to see him fall for some dame. I watch to see his brackishness, callousness, machismo, a$$kicking and impossible stunts, and love of fine things (women, cars, winning, etc.). Instead I got a Spectre of the Bond I knew and loved (see how I did that there? I make this look easy... enough). Dude, you're an assassin with a license to kill. Assassinate already.
As for Blofeld, he had flashes of awesome villainy, but then there was the whole tell my enemy everything and let him escape thing that usually wouldn't have troubled me if I didn't think the movie was so boring. Even if the villain had a white damned cat.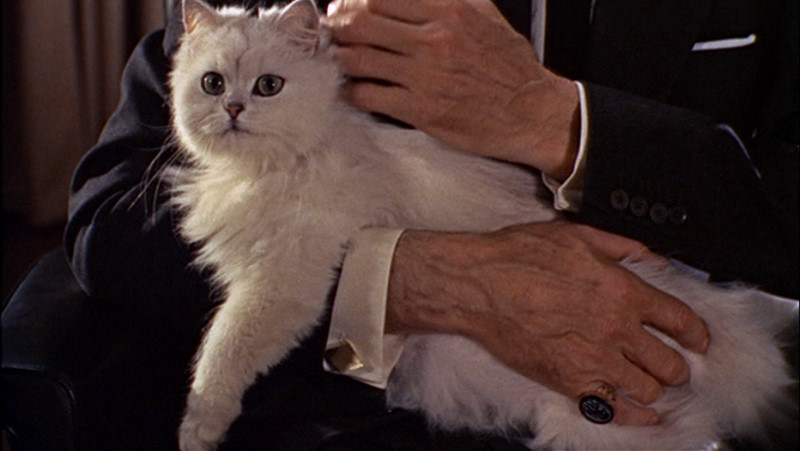 Not enough Casino Royale action for me (or ever Quantum), and too heavy on Craig showing his actor-y nuance made this one of my least favorite Bonds in Craig's filmography. Then again, what do you expect when your theme song is sung by the n'er happy Sam "Depress Me" Smith. Great voice, but if you're down and happen to have a bottle of scotch, you might want to leave that Sam Smith playlist right next to your tickets for Spectre... on the shelf until a much happier time surfaces. In fairness, this is a more chick-friendly Bond movie, but IMTHATDUDE and the same way I refuse to get a filet mignon at a pancake house, or go to a business meeting with a suit and my Sean John sneaks, I refuse to let a watered-down, sensitive James Bond retain its vaunted position on my list of all things dope.
IMTHATDUDE gives Spectre: 2.5 (Benefit of the Bond)
RATING SYSTEM:
5 = You should be about halfway to the theatre by now… Well… GET!
4 = Definitely worth the bread. Niiice.
3 = I won't cuss anybody out and demand my paper back.
2 = Somewhere SOUTH of under-whelmed./I know it has a pulse, but…
1 = Not a good look. They played me AND I played myself.