Let's be clear, Gal Gadot is straight fire. I mean she could have been onscreen, sitting on a plain ole chair slowly reading Tolstoy in the original Russian -
backwards
- and I would be enthralled from the opening credits to the post-credit extras (if there were any... but there are not, so dont stick around
Wonder Woman
for that). She's that sexy. With all the hype and anti-hype by so-called "purists" (better known by their clinical term "
maxima haterificus
") that Gadot is too thin to play the amazon warrior princess, I went into the movie with a healthy dose of skepticism as to whether it really could be pulled off by someone so striking but relatively unproven as a headliner.
When
Batman v Superman: Dawn of Justice
dropped, I was sure the best part of the movie would be Batman busting Superman's Kryptonian a$$ets, but (although Ben Affleck sucks as Bruce Wayne/Batman) I was never so happily wrong as when I found out that Gadot had completely stolen the show. Her scenes were BY FAR the best of the film. It should be no surprise that Wonder Woman is doing so well in the box office. She crushes the competition out in theaters (Mummy, Pirates of the Caribbean, Alien: Covenant, and even Guardians of the Galaxy Vol. II) and demolishes every female comic book superhero, sci-fi action I have ever seen - no exaggeration. Then again, that is not exactly the highest of hurdles. At the charter school I work at, they ask the kids to write and cite their pieces of evidence, so please see (or do not see) the following: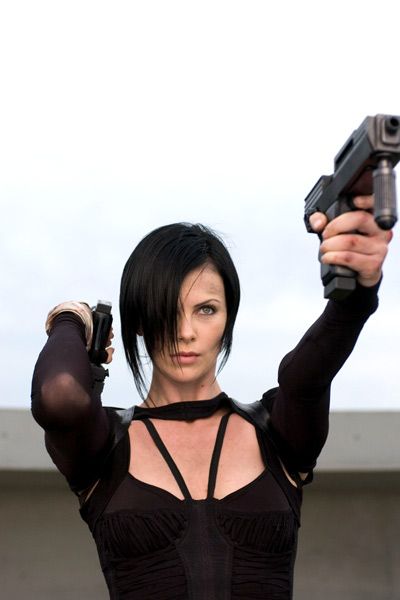 Ghost in the Shell (cultural misappropriation aside - I skipped this bs 'cuz it looked lame)
Verdict - Exit polls say... this lands squarely in Wack County, Wackland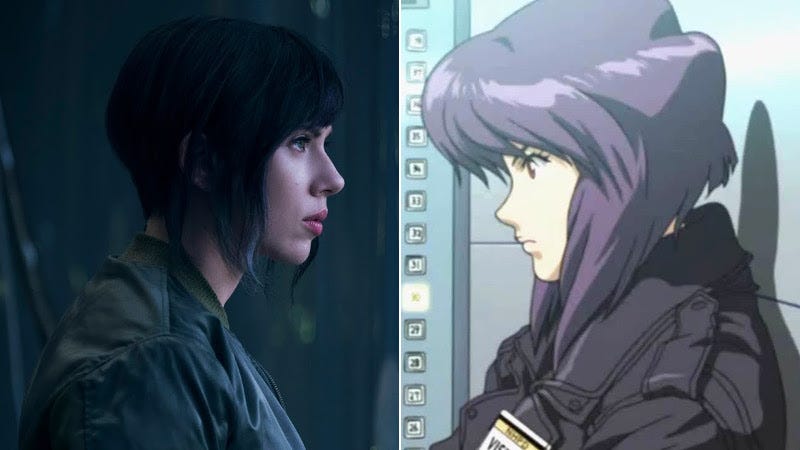 BloodRayne + Ultraviolet + (Halle Berry's prank of a film) Catwoman
Verdict = WACK, WACK, and Supremely TRASH (respectively)
VITALS
Patty Jenkins (Monster) - Director
Alan Heinberg (if you ever saw a Shonda Rhimes show, you know his writing)- Writer
Zach Snyder (300 and Sucker Punch) - Story By
Gal Gadot - Diana Prince/Wonder Woman
Chris Pine - Steve Trevor
Connie Nielsen - Hippolyta
Danny Huston - Ludendorff
Robin Wright - Antiope
Elena Anaya - Dr. Maru
IF YOU MUST KNOW:
(And I'll keep this part brief...) Steve Trevor crashes and finds himself being rescued by Diana, Princess of Themyscira. If ONLY... He brings with him tales of a war that that endangers humanity. Diana, much to the chagrin of her mother, Queen Hippolyta (Nielsen) leaves her Amazonian sisters and paradise home to fight the great war. Of course, Diana is convinced that Ares, the god of war, is behind this great war -
I said she was fire, I didn't say she was perfect...
(She's Gal Gadot, not Jade Eshete - if you don't who she is, check out
Dirk Gently's Holistic Detective Agency
). Having spent most of her life, from adolescence to full grown womanhood, training harder than any amazon has ever been trained, Diana ready to fight whoever.
SPOILER ALERT
Antiope (Wright), Diana's aunt and chief trainer - the baddest warrior woman on the island -catches a bad one and the war (WWI) is brought directly to the Amazon's shore. Diana feels compelled to join the fight to save humanity and her big fish out of water story begins there as she begins to scratch the surface on the breadth of her powers. She works with Trevor (Chris Pine) to uncover and foil a plan by the sinister Ludendorff (Danny Huston) to use a new weapon of mass destruction that could slaughter millions.
Wonder Woman
has always been one of my favorites, but for absolutely no feminist reasons. Sure, I was in love with Linda Carter's Wonder Woman reruns when I was a kid because she was half-naked; but I had respect for Wonder Woman since she was flying her invisible jet on retrospectively lame, and occasionally racist, Super Friends -
There's about a million reasons to love Wonder Woman. She's a woman. She's not some alien who comes to earth and basically is a better human than humans. She's a princess, but not a spoiled little rich brat (in the way Bruce Wayne or Tony Stark are... no shade). She gets her powers from birth - albeit by via deities. Wonder Woman was a dope AF superhero because she stood for the best of humanity and always fought for what was right and could always do whatever her male counterparts - especially if that counterpart was lame ass Aquaman - could do, and often do it better - and look good doing it. I have always had an affinity for strong women in comics, films, literature (fiction or fact).
This film could be summed up in the scene when Diana poses this question -
And, back in ye olde London, England, when Trevor's secretary explains to Diana Prince what she does as a secretary, Diana quips poignantly. What's awesome about this superhero is that she doesn't walk into the world of men assuming the cultural gender roles are rules to be obeyed or honored. She just does what she does and she's unapologetic about it. That... reminds me of my closest female friends and relatives. The men around her, who were also relatively heroic in their own right, failed to act when facing seemingly insurmountable odds, but Diana literally pops on a headband, pulls out a sword and gets busy. It's this sort of dichotomy that smacks you upside the head and makes Wonder Woman so incredible as a character and more than tolerable despite her genuine goodness. When anti-heroes and anti-heroines abound (Batmans, Ironmans, etc.), Diana Prince/Wonder Woman is the truth. She's the reason why my smartest and coolest female have "always loved WW" and even dressed up like her for Halloween (I see you,
pemora
- that pic on IG is priceless!); even for those who didn't read comics at all, they know, respect and love WW.
ASIDE: Superman cannot beat Wonder Woman, you dig? Some may argue it, but he can't. SUPERMAN... and his only weakness is Kryptonite - and possibly corny women. Wonder Woman bests Superman, who is supposedly the best of us and she does this after being trained by a bunch of kickass women in a paradise shrouded from the realm that contains men. There's something something poetic and compelling about a character like that. It's no wonder (pun unintended) that this movie resonates with men and women.
Thankfully, this film was directed by a woman who understands that no one (men or women) enjoy one-dimensional characters or one-dimensional movies enough to make it a success across demographics. Patty Jenkins captures the right amount of humor, drama, and nuance. The film isn't perfect, but it really is very good. Impressive even because of all that it managed to do. It redefines a genre without being pretentious, self-aggrandizing. or smug in it's own political correctness. It goes a bit off with the Steve Trevor-Diana Prince romantic piece near the end (but those concerns are merely stylistic). It also drags a bit with the big fight scene. The twist is good, but it was not unpredictable which is really a writer + director problem - it's tough to camouflage that kind of thing without completely avoiding any foreshadow, but they have a lot of screenwriting power behind the movie, so it would have been awesome for me to be properly misled.
I was not.
Nevertheless, Wonder Woman is the second best movie of the year (and the only one I've seen better is a different genre). Aside from
Get Out,
I haven't seen a movie better than
Wonder Woman
this year, but the summer is just beginning...
IMTHATDUDE gives Wonder Woman: 4
5 = You should be about halfway to the theatre by now… Well… GET!
4 = Definitely worth the bread. Niiice.
3 = I won't cuss anybody out and demand my paper back.
2 = Somewhere SOUTH of under-whelmed./I know it has a pulse, but…
1 = Not a good look. They played me AND I played myself.